MTG: Double Masters 2022 Preview Events
Come join us for a Double Masters 22 Preview Draft Event! 
As a WPN Premium Store, Common Ground Games gets to hold preview events for this amazing new Masters set a week before release! 
You'll be drafting 3 packs of Double Masters 2022, taking 2 picks from the for your first pick from each pack!  You'll build a 40-card deck and play 3 rounds of magic swiss style, with each player earning an additional pack per win at the end!  (don't worry, even if you lose all your matches, you're still going to get an additional pack!) 
Each participant gets an alternate art Bring to Light & Weathered Wayfarer promo card (while supplies last)!
Price: $64.99
Times:
Friday, July 1st: 7:30pm  (max 48 players)
Saturday, July 2nd: Noon  (max 32 players)
Saturday, July 2nd: 5pm  (max 32 players)
Sunday, July 3rd: 1pm  (max 48 players)
Double Masters 2022 arrives July 8, bringing with it a return of the exciting features of the original Double Masters release in 2020:
Fan-favorite cards are available again in boosters—many featuring amazing new artwork.
The return of powerful and legendary cards for your next Commander and Eternal format decks.
Each

 

Double Masters 2022

 

Draft Booster is packed with

 

two

 

rare and/or mythic rare cards

 

plus

 

two foil cards.
And, like before, Double Masters 2022 offers a unique, premium draft experience for Magic fans ready for a refreshing twist on play.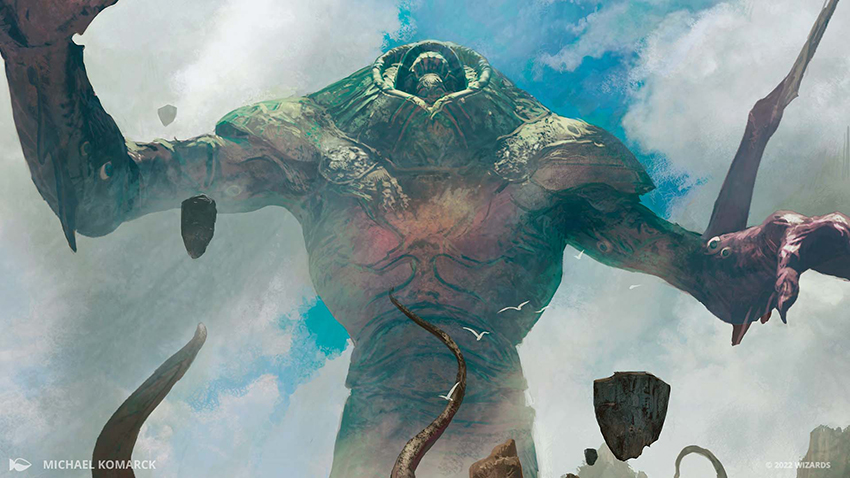 But that's not all to expect with Double Masters 2022!